The Victorian Big Battery is a 300 MW grid-scale battery storage project in Geelong, Australia which will store enough energy in reserve to power over one million Victorian homes for 1/2 an hour.
The battery has a 250 MW grid service contract with AEMO under direction from the Victorian Government. It will support Victoria's clean energy transition and secure reliable, affordable power for Victorians, helping the state meet its renewable energy target of 50% by 2030.
Neoen is working together with Tesla and network partner AusNet Services to deliver this project, which is one of the largest batteries in the world.
The 300 MW / 450 MWh battery will consist of 210 Tesla Megapacks covering an area smaller than the football oval at Geelong's GMHBA Stadium
The Victorian Big Battery will be located next to AusNet Services' existing Moorabool Terminal Station, approximately 13km northwest of Geelong.
The site was chosen to allow the battery to connect into the existing high voltage transmission hub which means the power can be sent quicky to where it is needed.
More renewables, reliable power, lower energy bills
Regional jobs & supply chain opportunities
Local community building & education initiatives
The big battery will help protect our network in summer, create jobs and drive down energy prices – as well as supporting our economic recovery from the coronavirus pandemic.
Minister for Energy, Environment and Climate Change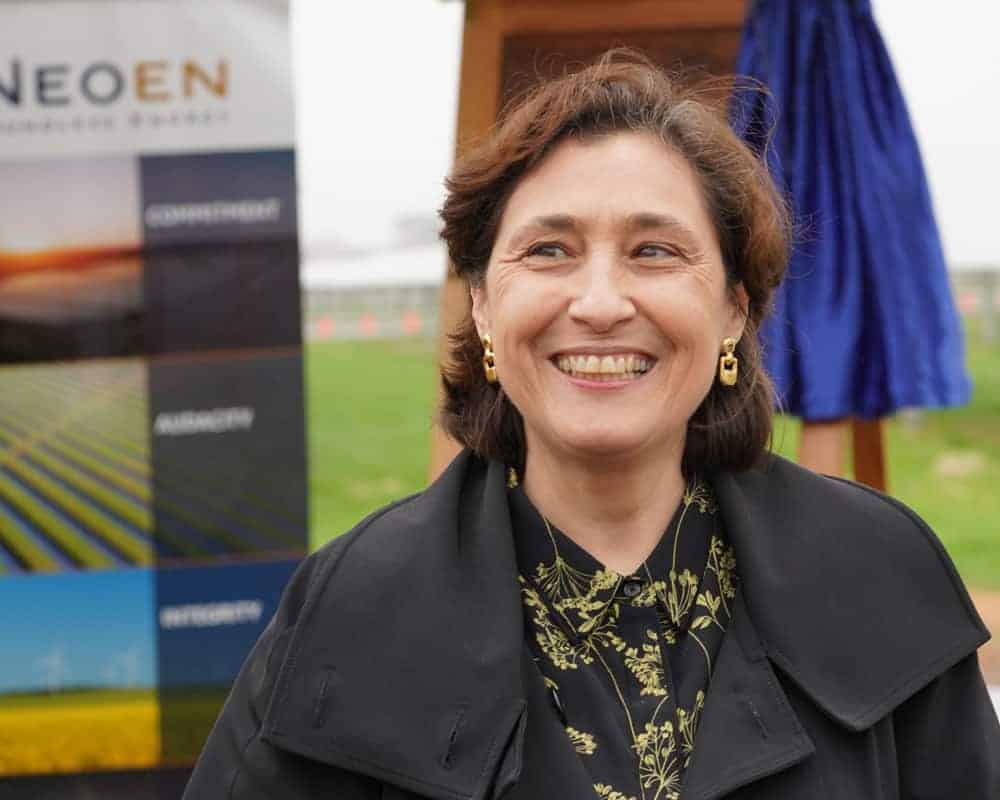 Find out some more details
Let us know what you think
Neoen has been contributing to Australia's energy transition with 100% renewable energy since 2012.
With a balanced portfolio of wind, solar and big battery projects, we are aiming to achieve 10 GW by 2030. We own and operate all of the projects we build (rather than developing them to be sold) and as long-term neighbours we are committed to sharing the benefits with surrounding communities.
This dedication to community and environment has made us a renewable energy developer of choice in Australia.